English
Skip to main content
Sherwood Biplane Experience
Membury Airfield, Berkshire   
REF:

WHSBP2
• Flights in this unique modern microlight biplane
• Fly in the brilliant Sherwood Ranger ST
• Exclusively operating out of Membury Airfield
• Experience this fab retro-styled microlight!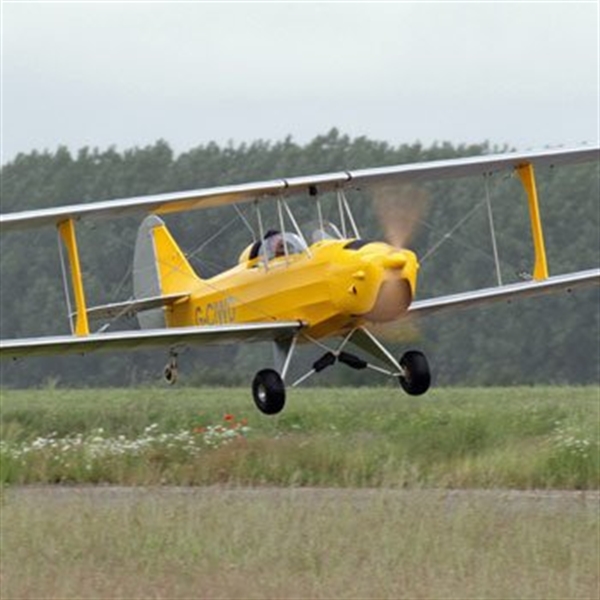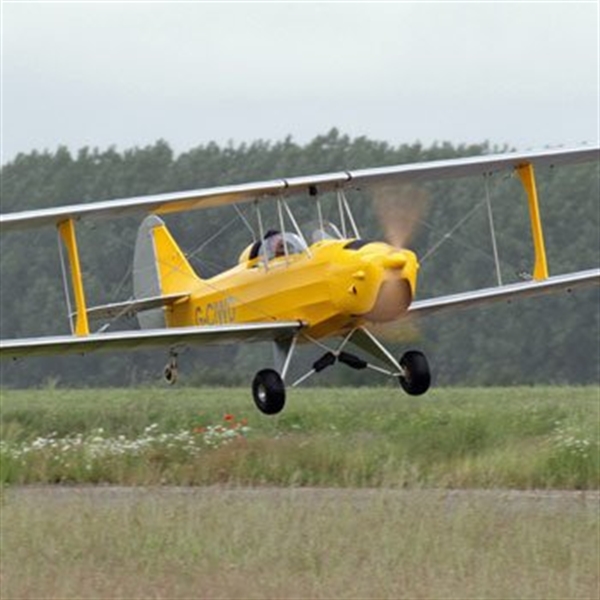 What's Included
• Trial flying lesson in a Sherwood Ranger ST Biplane
• Pre-flight briefing with introduction to the basic principles
• Choose from a 20 or 40 minute flight duration
• Opportunity to take the controls during your flight
What Can I Expect
Introducing the Sherwood Ranger - a sporting biplane like no other! This wonderfully retro-styled aircraft looks just like the vintage biplanes of old, yet it's brand new and built with all modern technology and materials. This is your chance to experience this amazing Sherwood biplane for yourself.

At first glance, the Sherwood Ranger looks like your typical vintage two seater tail-dragger biplane. Look more closely and you'll soon see this is totally new plane - and it's a microlight!

Yep, incredibly, this aircraft is officially classed as microlight, as even with two passengers onboard, it still comes in under the 450kg weight limit. Hats off to the designers and manufacturers on this. Who'd have thought you could construct an airworthy modern biplane in such a way? It's all down to the choice of materials. Sherwood Rangers boast an aluminium tube frame, with wood and fabric, making it light and agile in flight.

And you will be finding all this out for yourself with these very special Sherwood biplane experiences, which include the opportunity to take the controls too. Unique to Membury Airfield, this is the only place in the UK currently offering flights in these fantastic modern biplanes. They are truly superb to fly in. With that open-cockpit feel and the wind whistling through the wing struts, it's like being back in a bygone age of aviation, but without all the hefty restoration costs!

One other huge advantage over traditional biplanes is the fact that the Sherwood Ranger has a totally modern control system designed to handle with precision. Pitch is controlled by the tail elevator, yaw by the fin-mounted rudder and roll by the four ailerons and it's all driven by a modern power unit offering an incredible power to weight ratio. Depending on the model, the Rangers can easily cruise at 75mph, with single seaters boasting a climb rate of 1450ft/min.

British-based manufacturers The Light Aircraft Company lovingly hand-builds every single Sherwood Ranger. The aim (and we quote) is to 'create quality aircraft that incorporate safety, performance, style and value for money, using innovative production methods, materials and design'. We think they've certainly done just that with the brilliant two-seat Sherwood Ranger, so book your flight now for a modern, all together lighter take on biplane flying!
Availability
• Thursdays, Fridays, Saturdays and Sundays from July 2019 to the end of October
• Flights are generally available between 9:00 and 17:00
• All flights are subject to availability and weather conditions
Location
• Membury Airfield, Hungerford, Berkshire
Suitable For
• Minimum age 14
• Under 18s must be accompanied on the airfield
• Maximum weight 15 stone 7 lbs (100kg)
Spectators
• Spectators are welcome to watch your take off and landing from the viewing area
• Well behaved dogs are permitted
Anything Else
• The Sherwood biplane is technically classed as a microlight
• Hot and cold drinks and light snacks can be purchased from the onsite club house
• Bring along your camera for great photo opportunities
• Go Pro videos of your flight can be purchased for an additional charge, payable on the day Sherwood Biplane Experience
20 Minute Biplane Flight
Total Price
£
79.00