English
Skip to main content
Monthly Freshly Roasted Coffee Subscriptions
Free UK Nationwide Delivery   
REF:

HBCSB3
• Delicious artisan coffee delivered by post!
• 3, 6 and 12-month subscriptions available
• 200g of letter-box friendly coffee every month
• Specify the grind for your coffee machine type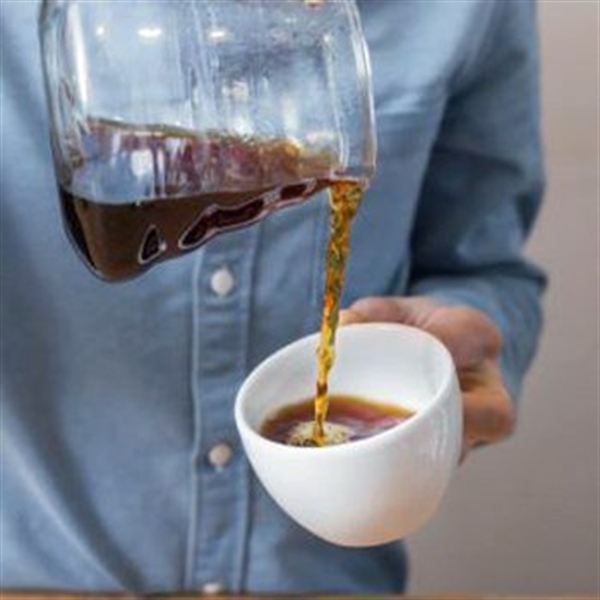 What's Included
• 200g of freshly roasted coffee delivered every month
• Discover a range of flavours that showcase how diverse coffee can be
• Letterbox friendly, dispatched straight to the door of friends or loved ones
• 3, 6 or 12 month subscriptions are available
What Can I Expect
Get a monthly coffee subscription and enjoy coffee by post delivered direct to your door! We are offering 3, 6 and 12-month coffee subscriptions which make for superb gifts to give anyone who loves their daily caffeine fix.

This gift is all about wholesome coffee with character. The beans have been cultivated, harvested and processed with passion, then roasted and ground in-house by this innovative and dynamic independent coffee house. The aim is simple - to provide great tasting coffee - and they do it very well.

Responsibly sourcing the best coffee beans from Brazil and Columbia to Guatemala and Ethiopia, this artisan coffee maker knows how to roast and make good coffee. Emily, who started the company, has a background in the management of major coffee outlets and she assembled a team of dedicated coffee lovers to create her own coffee business.

Called Horsebox Coffee, after the family-owned horsebox that was converted into Emily's first roving coffee outlet, the company now roasts its own range of coffee blends for wholesale and individual clients. These monthly coffee subscriptions put you on the list of clients to receive a monthly selection of Horsebox coffee.

As a subscriber, you can log-on to select your coffee preferences, as the provenance of each bean variety changes the aroma, strength and taste of the coffee. You might be partial to a portion of Dark Horse (the single origin Guatemalan espresso),keen on the Horsebox Brew (a Brazilian coffee from the mountains with nutty notes) or even perhaps fancy trying a guest coffee from Columbia?

Over the course of your coffee subscription you'll be able to try all sorts of coffee flavours. All have been carefully selected and blended to give you a satisfying coffee-drinking experience. You can even specify what you use to make your cup of coffee at home, so it can be ground for your particular coffee maker; from the French press cafetière and the AeroPress, to the stove top Italian-style Moka Pot, classic filter coffee or even receive your beans roasted and unground.

Each package will contain 200g of coffee and will be sent out to you by Royal Mail to the address on a date of your choosing. You don't have to be in, as it's letterbox-friendly. Bet you can't wait to come home to your latest coffee consignment courtesy of Horsebox coffee!
Availability
• All subscriptions are freshly roasted to order
• Once redeemed and your preferred grind selected dispatch can be within 2-3 working days
• Your first order can be dispatched for a special date, thereafter coffee will arrive on the 1st or 2nd half of the month
Location
• Free UK delivery via Royal Mail
Suitable For
• Coffee lovers!
Anything Else
• Grind options: Choose from Whole Bean, French Press, Filter/Moka Pot or Aeropress
Reviews
Average Rating 5
Total Reviews 1
Recommend to Friend 1

I have received three out of a six month subscription of coffee beans. These have been delivered by post exactly on time and so far, have been to my liking and have enjoyed them. My wife bought me this subscription for my birthday in February and would recommend this particular 'event', especially to cover lovers (or not). Well worth it. Dorset
Colin Johnson
{{reviews.text}}
{{reviews.user.username}} Monthly Freshly Roasted Coffee Subscriptions
3 Month Coffee Subscription
Total Price
£
25.00