English
Skip to main content
English Lager Hampers
UK-wide Delivery   
REF:

HBLAG1
Fabal premium lager hampers
Delicate, well-balanced lagers
Delivery to UK-wide addresses included
Mini & Large hampers available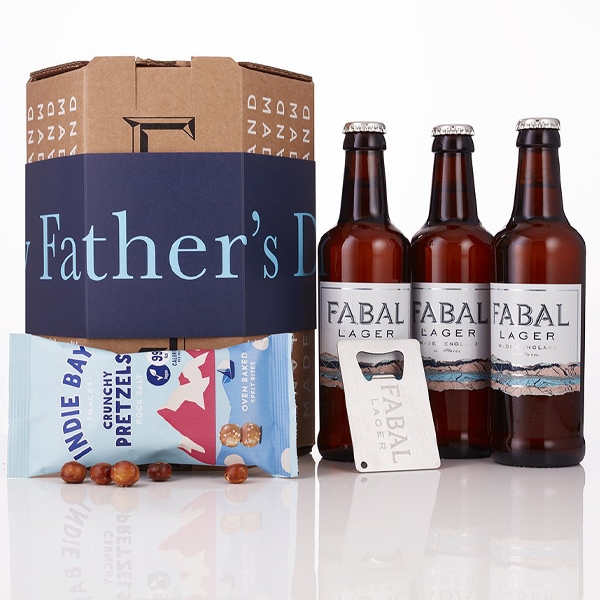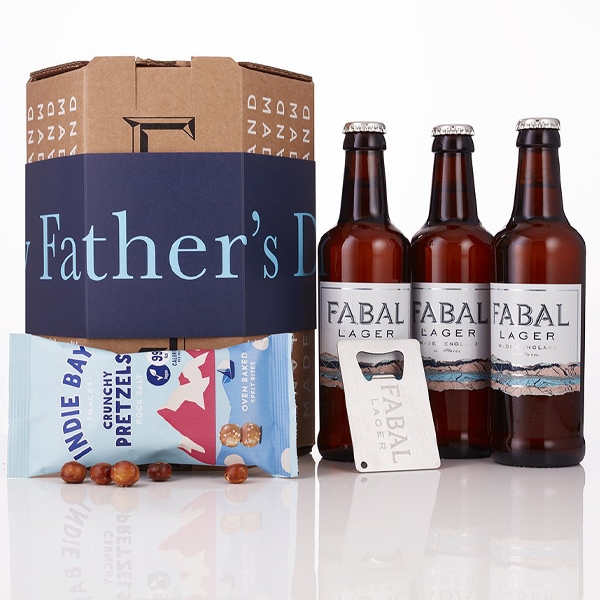 What's Included
Handmade and artisan goodies including bottles of Fabal English Lager
UK-wide delivery is included
Mini Hamper
3 x 330ml Fabal lagers (4% abv)
1 x credit card sized bottle opener
1 x bag of Indie Bay salted pretzel bites
Choose Classic, Fathers Day or Happy Birthday outer sleeve when redeeming your voucher
Large Hamper
9 x 330ml Fabal lagers (4%abv)
1 x credit card sized bottle opener
1 x handmade slate coaster
More of a Craft Ale fan than a European lager drinker? Try out our Craft Beer Box instead!
What Can I Expect
Premium lager hampers for that classic continental beer taste when you want! These hampers from Fabal lager are the perfect present for those who love nothing better than cracking open a clean and crisp lager for that refreshing premium taste.
The hampers, which contain lagers and some nice artisanal goodies as well, are available in Mini and Large sizes. Delivered is included in the cost and they can be sent out to addresses all over the UK for that instant beer moment at home.
Fabal is a new lager brand from the brewery behind the award-winning Hiver craft beers. The aim with Fabal is to offer a well-balanced and delicate lager just like those premium continental brews, but brewed right here in the UK.
The key to that delicious flavour is in the ingredients. This lager is unique in using steamed and rolled pressed barley as part of the brewing process, to complement the usual roasted malted barley. Then it's gently fermented for six weeks to give that delicate natural carburation. This is what gives these premium lagers in your hamper those fruity tones with a malty body and clean finish. Utterly delicious and very drinkable!
The Mini Lager Hampers contain three bottles of Fabal beer, a funky credit-card sized bottle opener along with just what you need to munch on whilst you sip your beer; salted pretzel bites.
The Large Lager Hampers give you nine bottles of Fabal to enjoy, the bottle opener and the Indie Bay crunchy pretzels made with oven-baked spelt and sea salt. There's also a lovely natural slate coaster, hand-painted by an artisan slate artist. Perfect for posing your beer on!
All lager hampers are available or delivery to UK-wide addresses and all the beers and goodies are neatly and carefully wrapped inside the funky packaging to make sure your lager delivery arrives safely, so you can get tasting for that premium gastropub feel at home.
Availability
Register your voucher to request dispatch
Once dispatch is requested delivery will be made in 2-3 days and a tracking link provided
Location
Delivery to a UK address of your choice English Lager Hampers
Mini English Lager Hamper
Total Price
£
29.00