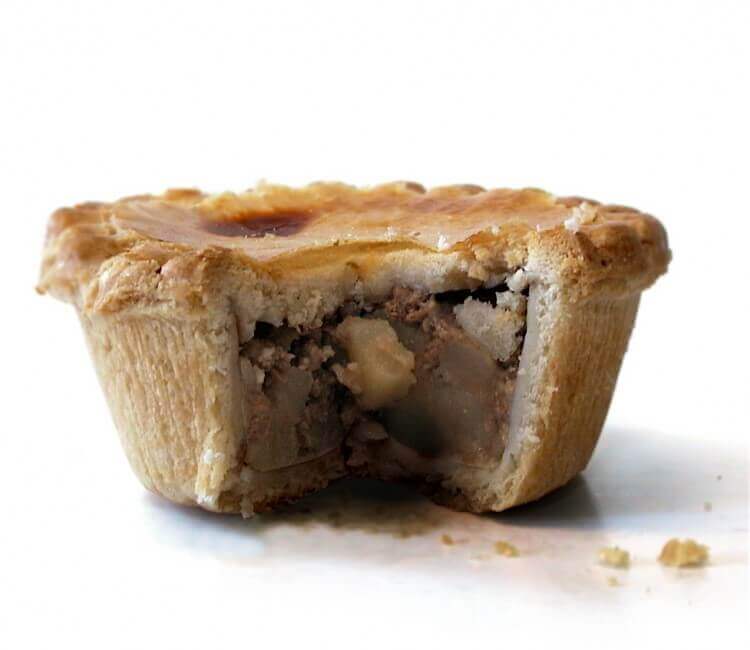 Who ate all the pies? Why Brits love meat pies
National Pie Week 2018 got us thinking about pies. Whether you're partial to a Pork Pie, a Scotch Egg or a good old Steak Pie, us Brits love our meat pies. The aim of National Pie Week is to promote all that pastry goodness and get us eating all the pies!
Traditional pie 'n' mash
The humble meat pie has been a staple of Britishness for decades. Who hasn't been to a chip shop and plumped for a slightly soggy-bottomed, but somehow still tempting, Pukka Pie? Made in Leicestershire, this family-run company churns out over 180,000 pies a day. And the most popular flavour since they began in the early 60s? Why good old Steak and Kidney of course!
If you're in the London area, you can't miss the traditional Pie & Mash shop. It's like the southern equivalent of the fish and chip shop, but with pies. The most authentic will still serve you a meat pie, with mash and liquor (which is a parsley-based thin sauce), accompanied by a serving of jellied eels. Our favourite London pie shop is Goddards at Greenwich, which has a been dishing up pie and mash since 1890.
And who can forget Fray Bentos? Those pies in a tin might be seen as being downmarket these days by some, but they're still going strong and even have a cult following. The company, named after the town in Uruguay where the meat originally came from, started making Corned Beef in 1865 and now the tinned pies are made at a factory in Fochabers, Scotland.
Humble meat pies get a makeover
All these traditional brands aside, pies have had a makeover in recent years. One of the pie-oneers of the new school, trendy 'street food' style pies is Pieminister, the Bristol-based artisan pie company that started with an indoor market stall and has gone global.
Their buttery pastry pies have gone down a storm in pubs and delicatessens around the country and pie eaters love the quirky names like 'Moo & Blue' (steak and stilton) and 'Kevin' the vegan pie. The standout favourite remains the Chicken of Aragon, a delicious combination of chicken, tarragon and smoked bacon.
A festival of pies
Now pies are cool again, you'll see them on menus in gastropubs and on sale in delicatessens around the country. There's even a whole weekend dedicated to all things pie with the Pie Fest organised by the Melton Mowbray Pork Pie Association. It's held at the Cattle Market in Melton Mowbray, the home of Pork Pies, every year at the end of July. Here you can browse the stalls, taste and buy a whole range of pies, including meat pies, Scotch eggs and pork pies too with both traditional and inventive recipes too.
You can even attend in pie-making demonstrations, where everything from flaky to shortcust pastries will be covered. And if Melton Mowbray is too far from you, there are pastry making classes on offer at cookery schools around the country where you can learn how to make you're very own tasty pies and tarts to eat at home. Two of our favourites are the Perfect Pastry Course at the Manor School of Fine Cuisine in Nottinghamshire and the Pastry Masterclass at the Cooking Academy in Hertfordshire, to name but two.