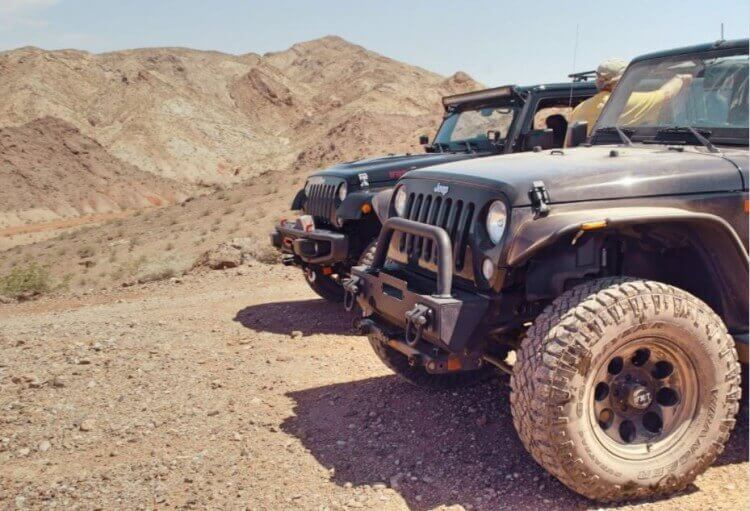 Beware of Bumps! – The Ultimate Off Roading Guide
Who said the best driving experiences are limited to fast cars only? Ditch the exhaust and engine noise for a powerful and beastly-like 4×4 while you tackle all sorts of terrains on the best off roading destinations in the UK. But hold on tight, it's going to be a bumpy ride!
What is off roading?
As some of you may already know, the term "off roading" refers to the activity of riding your vehicle on different types of natural terrain and/or on unsurfaced roads. The most common tracks include off roading through dunes, muddy slopes, rocky trails, deep waters or snow.
Off roading is all about control and anticipating what to do in every situation, as well as fully knowing the capabilities of your vehicle. Whether you're a first timer or you own a 4×4 that has never seen the dirt, we recommend you going on an off-road driving experience as a way to truly test your driving skills.
Best place to go off-roading in the UK
Whether it's manmade circuits or shaped by nature, you'll be spoiled for choice with hundreds of tracks to choose from. But following our customers recommendations, we'd say that Kent, the Midlands, North Yorkshire and East Lothian (Scotland) seem to be fan favourites!
And it's no surprise why! From woodland trails to moorlands to deep riversides, these regions have everything to offer to both beginners looking to step into the muddy world of off roading and experienced drivers looking for a challenge.
What are the best off-road vehicles?
Forget about your average pick-up-from-school SUV, to tackle all these off roading obstacles you'll need authentic automotive masterpieces and we've got a bunch of ones that are perfect for any sort of terrain!
• Land Rover Defender 90 and 110
• Land Rover Discovery
• Mitsubishi L200 Warrior
• Isuzu DMAX
• Toyota HiLux
• Kia Jeep
• Daihatsu Fourtrack
Is it easy to learn to off-road?
Believe or not, mastering the off-road skills is not an easy task, that's why we always recommend learning with a BORDA or LANTRA qualified instructor, especially if it's your first time behind the wheel of a 4×4.
That being said, you'd be surprised at how much you can learn in just a day! From how to approach each obstacle, to which gears to use for all the different tricky terrains. But in Land Rover's own words, off roading is all about going "as slow as possible and as fast as necessary".
So there you go, everyone! Here's IntoTheBlue condensed version to Off Roading 101. Hopefully this guide will help answer all your immediate off roading questions and your adventurous itch going!