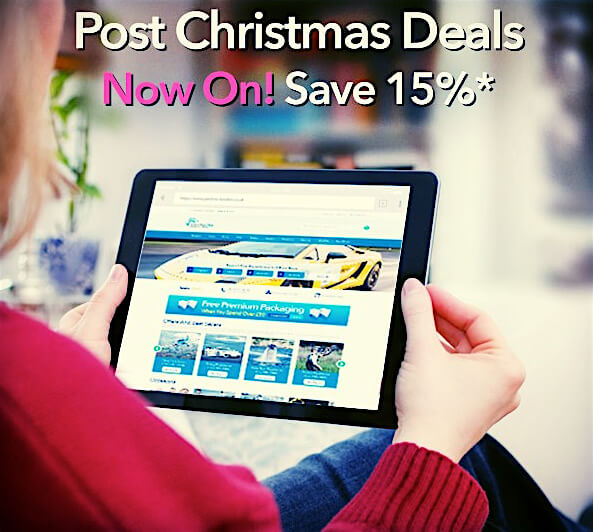 Shhhh! Our end of year sales – with a promo code!
'Tis that time between Christmas and New Year where there's nothing to do but… end of year sales shopping!
You've opened all your pressies and created a mountain of wrapping paper and packaging. The turkey has been roasted to perfection/cremated/still thawing* (*delete as appropriate), you've groaned at the corny Christmas cracker jokes and you've watched all the Christmas Specials on the telly (weren't French & Saunders good?!)…
End of year sales – perfect for spending that Christmas money you got
So now it's time to spend your Christmas money on something funky from IntotheBlue! Our end of year sales are now on and we've got a very special treat for you, dear blog reader. Don't tell the boss though (who's sunning himself in far off lands), as this code is normally only reserved for those who have signed up for our email newsletters.
(In fact, if you're not already signed up for our email newsletters it's well-worth doing as this is where you find out all the info on competitions, offers, discounts and promos. Scroll right to the bottom of our homepage and there it is.)
Our end of year sales promo code
To grab yourself an end of year sales deal, simply use the promotional code SACK15 at checkout to get yourself a very welcome 15% off.
The deal's on right now until sometime at the start of January when our marketing team gets back into the office and turns it off. It's offered site-wide on activities and experience days that cost up to £250 and it can't be used in conjunction with any other offers. Further terms and conditions are available after the cute Christmassy picture on this blog and full details are available on intotheblue.co.uk.
Go on, give yourself and post-Christmas boost with an end of year sales bargain and bag yourself or someone you love a fabulous day out for less. Have a browse and see what great IntotheBlue activities tickle your fancy this Twixtmas (that's what we call the bit between Christmas and New Year). Or as the Norwegians would say, Romjul – their official word for this lull between celebrations!
The full blurb on our end of year sales promotional code:
To redeem the 15% offer, simply enter the code when prompted at checkout. Offer valid until midnight on 15th January 2017. Offer valid on products sold via the Into The Blue website only. Offer cannot be used in conjunction with any other offer. Into The Blue reserves the right to change or stop the promotion at any time. Only one discount may be used per order. The offer excludes selected experiences and all products over £250. For full terms and conditions, please visit www.intotheblue.co.uk