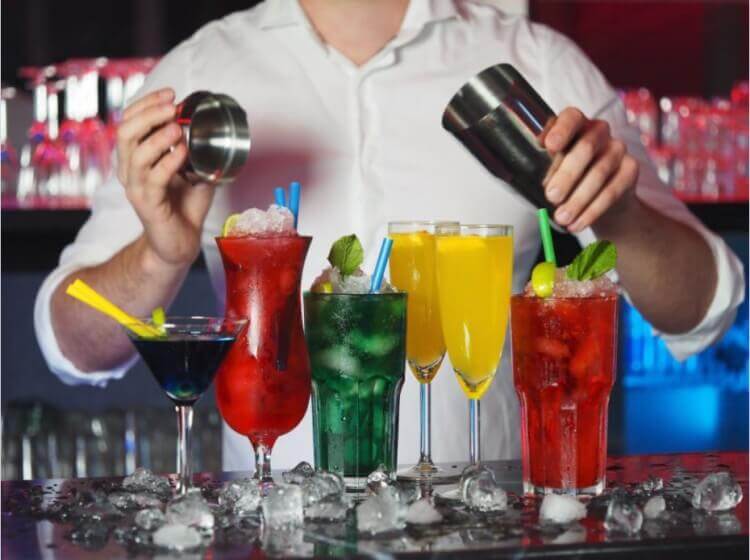 Best Winter Cocktails – A Bubbly Guide by IntoTheBlue
The weather has changed. We feel it in the cold mornings, we feel it with the snow falling, we smell it in the wet grass… That's right, winter is officially here! And what a better way to put that warm cozy feeling in your body than to try one of these cocktails from our Winter Cocktails Guide by IntoTheBlue?
We're starting the list with a sweet surprise! Hot chocolate and Smirnoff vodka might be a combination you've never heard of before, but you better believe us when we say it's as delicious as it gets! All you need is a cuppa of hot chocolate, a sip of Smirnoff vodka, some whipped cream and a peppermint stick. Perfect for a cozy night in.
This well-known cocktail is a family's favourite and a perfect choice for the traditionalists out there. The classic version uses red wine, cinnamon, cloves, clementine's and Cointreau, but if you're not a big fan of red wines, there's also the white wine mulled version. And the best part? It can be served either hot or cold!
A perfect choice if you're looking to add a sophisticated touch to your dinner or party. All you need for this vodka based cocktail is, obviously your preferred vodka spirit, cranberry juice, orange juice and crushed ice. As optional choices, you can add some Cointreau to the mix and peel some limes for decoration. These fruity cocktails will gain you the "Best Dinner Host" award for sure!
Nothing screams "special occasion" better than popping a bottle of champagne, especially during the winter Christmas celebrations, so why not add a different touch this year? This cocktail recipe, commonly called French 75, adds a sip of sugar syrup, lemon juice and gin to the bubbly drink, and the result? The fanciest drink you've probably ever had!
No cocktails guide can be complete without a mention to the classic mojito recipe. This variation, however, adds a bit of stem ginger syrup to give it an interesting flavour twist. Mojito cocktails are the chosen go-to for many Christmas dinners as they're very easy to make (it only takes 5 minutes!) and can serve a lot of people.
And there you go everyone! Now you don't have any excuse to not taste these fancy cocktails during the winter holidays. And if you're looking to go a step ahead and become a liqueur connoisseur, you can always try out our cocktails and spirits experiences!