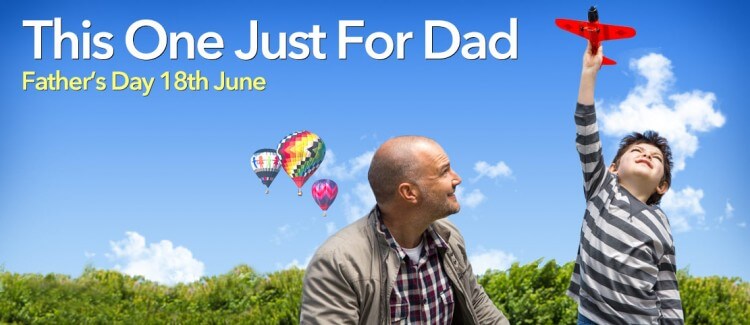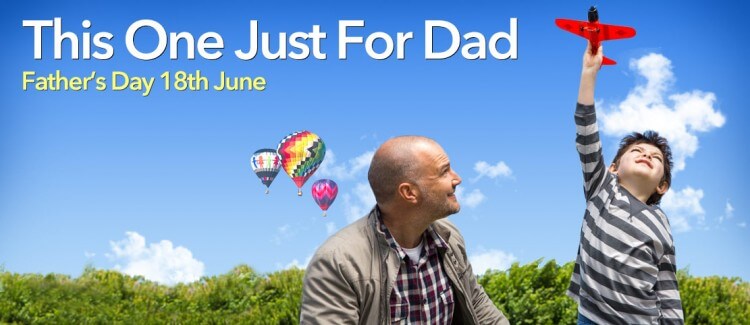 Two wheel treats for Father's Day!
With Father's Day coming up, we imagine many of you are stuck for a gift to buy for your Dad. We thought we'd take a bit of a sideways look at what gifts to buy for Father's Day, with a selection of our best experience days for Dads – on two wheels!
Call us nostalgic, but we think there's something wonderful about harking back to those carefree-days when you all played outside on your bikes and Dad was the one who first showed you how to ride with the stabilisers off. We reckon Daddies all over the UK of any age will love these two-wheeled gift experiences that'll give them lots to smile about this Father's Day.
In our two wheeler collection we've got vintage, we've got high-tech, we've got hip and happening, we've got eccentric and we've even got aerial thrills. Intrigued? Well, without further ado, here's our top two wheel experiences for a fun Father's Day celebration this year.
Harley Davidson hire
When you think of two wheels you think bike. When you think motorbike you think Harley Davidson. This is surely a dream experience for biker Dads. They'll get to ride their very own Route 66-style road trip with a day's Harley hire. Although a tassled biker jacket and Ray Bans aren't obligatory for this experience, they will need a motorbike licence to be at the helm of a Harley, but we also have experiences to ride as a pillion passenger too. This has got to be the king of all two wheeled, adrenaline-filled experiences for Dads!
Electric dirt bike riding
We're still talking motorbikes here, but swopping the big American cruisers for agile trial bikes. Get Dad in all the gear and hope he's not going to be all 'no idea' when you take him dirt biking on these fabulous electric-powered trials bikes. Less noise, just as much power and possibly even more fun than their traditional petrol-powered counterparts, you can only watch in awe as Dad gets back to his lost youth, ripping it up those mudbanks like a naughty teenager.
Segway treks
These gyroscopic personal transporters are quite possibly the most eccentric thing on two wheels! We've got loads of locations around the UK offering Segway treks and safaris. You could be sending Daddy off around a country house estate rounds parts not normally open to the public, or attacking a tricky obstacle course. And whilst these things look easy, when you first get on them they are tricky little things to master. Riding a Segway will be like nothing your Dad has even been on before and will, quite possibly, turn him into a giggling fool!
Tiger Moth flights
Ah yes, these fabulous vintage biplanes only have two wheels!  Whilst everything from light aircraft like Cessnas to big Airbus jets have three wheels, the good old Moth is, what aviators affectionately call, a 'tail dragger'. That's to say there are two wheels on the undercarriage under the wings and just a skid on the back. Come to think of it, the Moth doesn't have a nose wheel, any brakes, no starter and not even a roof. You could say this really is back to basics flying 'by the seat of your pants' and we think your Dad will love a flight in an open-cockpit Tiger Moth.
DJ experience
Transform him from a terrible Dad dancer into a superstar 'who's the Daddy' DJ with this learn to be a DJ experience. You might be asking where the two wheels come into it? Well, have you never heard of the DJs playing the latest tunes on the double-decked wheels of steel? Two decks (they're the wheel bits), a mixer, some records and a sense of rhythm and you're away. Next stop for your disco Daddy is Ibiza to give the likes of David Guetta and Calvin Harris a run for their money on the dance floor!
Stay in an Airstream
Caravans have two wheels. But mention the word 'caravanning' to Dad and he'll probably wince and wither, with visions of being stuck on the M5 to Cornwall towing a caravan for hours on end. Well, rest assured, with these vintage Airstream holidays everything is ready for you, right down to the vintage crockery and board games. So how about treating Dad and Mum to a funky retro weekend away for Father's Day (and you can have a party in the house while they're gone…).
So there you have it – our collection of Father's Day experiences on two wheels to get you rolling when it comes to ideas for gifts for Dad this Father's Day. We've got a whole load more of suggestions for you on our Special Occasion Father's Day gift page too.