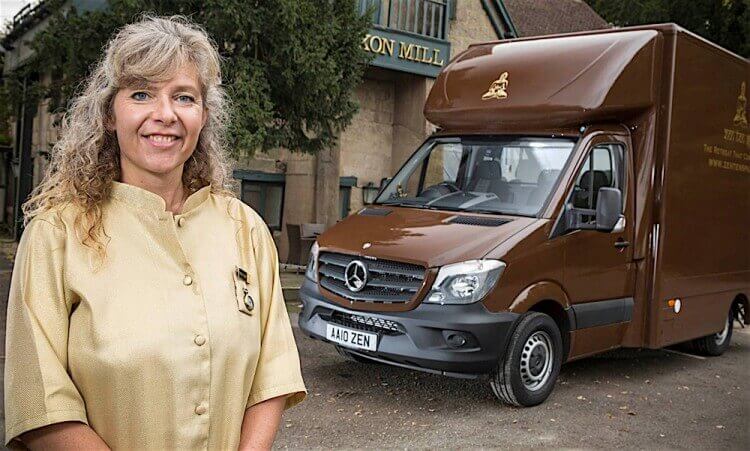 Do mobile spas on wheels exist in the UK?
Mobile spas – bringing the world of beauty and holistic treatments to you…but with a difference.
Sure, if you Google 'mobile spas' you get lots of websites for therapists who come and set up in your own home. But we're not talking about that kind of mobile, we want to know if a whole mobile spa room on wheels can come to you?
Mobile spas – big in the US, but what about the UK?
By all accounts, yes it does, but a mobile spa that literally drives to wherever you are is a pretty new concept and there aren't many of them around in the UK. They have taken off in the USA though, where everything from Airstream caravans doing manicures, to former buses being converted into mobile hairdressers. It's beauty rooms and treatment spas on the move.
The advantages of a mobile spa on wheels
Actually bringing the spa room to you has many advantages over the more traditional concept of mobile beauty and spa treatments in the home. Of course, you do need space to park the luxury spa mobile and it needs to be somewhere flat too, but there's no lugging around heavy table or treatment beds into your house and pretty much no set up time either. And you won't no need to move furniture around to create a suitable spa area in your own home or office. After all, not everywhere can easily provide a 3.5m x 1.5m space complete with wall socket, which is usually what's specified for home spa treatments.
One innovative spa therapist in the UK who has gone mobile is Caroline. She has converted a Mercedes Sprinter into a 'self-contained, tranquil oasis, summoned to your doorstep'. Inside the decor is blissful, relaxing and warm, with golden hues, ambient lighting and soft music. Everything needed to provide quality and varied spa treatments is there and once you're inside, it feels as though you are in a luxury five star treatment room.
Caroline is based near Warwick and offers her deluxe spa service on wheels within a 50 mile radius. That means everywhere from Leicestershire, Derbyshire, Birmingham and Milton Keynes, as well as her home county of Warwickshire, are covered.
A huge range on on-board treatments
The eclectic treatment menu includes holistic treatments like Reiki and Crystal Healing, as well as more traditional aromatherapy massages and facials, with Caroline's home-made oils. You can also enjoy a soothing reflexology treatment, or go for deep muscle relaxation with a hot stone massage. And, of course, all this is available wherever you want it. Mobile spa on wheels packages start at £65 per person.
Indeed, Caroline says her mobile spa is perfect for pamper parties for hen gatherings whilst the wellbeing at work package is much appreciated by stressed out employees when she parks up at their offices. Even Mother's Day goes mobile with many a Mummy being treated by their family. And you can only imagine Mum's surprise when she sees the plush spa rolling up outside!
Mobile spas on wheels – driving therapies forward for the future?
Whilst there will always be a place for the mobile beauty therapist on the move who can come to yours for a quick mani or pedi, the spa room on wheels takes mobile spa treatments to the next level. Let's see if the idea of bringing the fully-equipped spa room to you truly takes off in the UK.