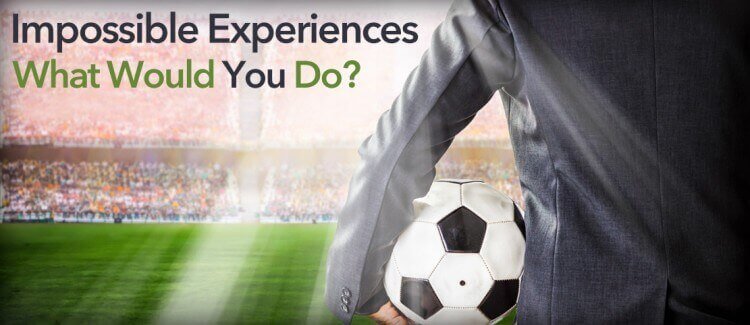 Impossible Experiences – And the Winner(s) Is…
After a long and very creative ten days, the curtain has closed on our #impossibleexperiences competition for 2017. We recieved hundreds of entries this year but, although we would love to give prizes to everyone, there can only be four winning experiences. Here's a run down of this years lucky winners, and the winning Impossible Experiences that they conjured up.
Rocky Experience
First up is Jim, who entered through Facebook with an Impossible Experience that certainly packed a punch! Imagine being trained by Rocky Balboa all week long, in preperation for a charity boxing match at the end of the week! All your family watch on as Sly Stalone himself gives you instructions from the corner, hands out inspirational advice and applies ice packs as necessary. Whatsmore, you raid a massive chunk of cash for a charity of your choice! What an experience that would be.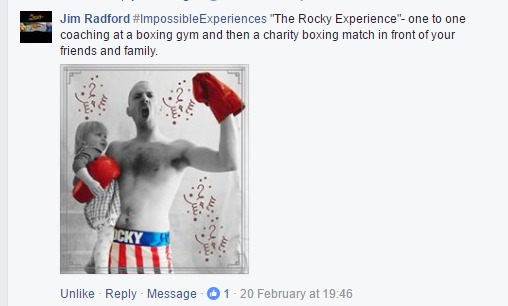 Downton Abbey
Our second winner, Janet, conjured up a slightly less physically gruelling – but no less creative – Impossible Experience. Picture the scene, it's a nice Sunny day out on a country estate and you're enjoying a picnic. Suddenly Hugh Bonnevile and Maggie Smith appear from the massive house in the background, and you realise this isn't any old country estate – this is Downton Abbey! Meeting all the cast and crew of the hit show is just the beginning of this experience, as you are whisked away for a hair and make-up transformation! After a trip to the costume department, you'll spend the entire day on set watching live scene recordings and snapping some pictures that are sure to go down in selfie history.

Fawlty Towers
For our penultimate prize winner, Victoria, we leave the Edwardian country estates well and truly behind – for a nice coastal getaway. Well, nice depending on your opinion. Included in this winning impossible experience, is a 'relaxing' stay at the world famous Fawlty Towers hotel in Newqauy, Cornwall. On hand to greet you and make sure your stay is stress free is happless hotel proprieter Basil Fawlty. You're sure to get on like a house on fire, provided you don't ask him to do anything for you – at all. Based on the reviews of previous guests, we can't guarantee that this will be an enjoyable experience – although it's not likely to be one you'll forget anytime soon!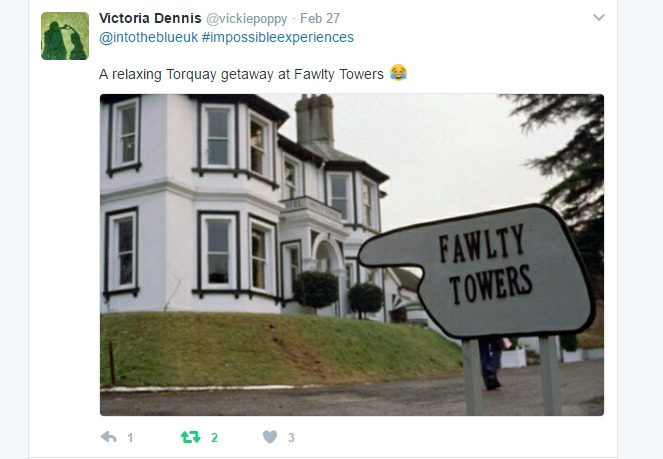 Karaoke with the King
Our final prize goes to Ezzie, who created a night of karaoke that – if it was possible – would surely go down in the annuls as one of the best in history. At this point, you may be thinking "It's karaoke, what's impossible about that?!'. This however, isn't any old session on the microphone. For this experience you'll be dueting with none other than The King himself, Elvis Presley. Whatsmore, you'll be choosing the songs! That means if you feel more like belting out Dancing Queen than Hound Dog, that's what you'll be doing. Who knows, if you hit those high notes, Elvis may be able to persuade his label to give you a record deal!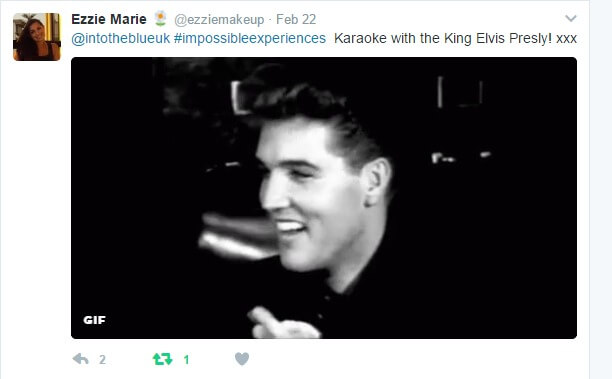 That puts a wrap on Impossible Experiences for 2017! Thank you to everyone who entered and sent in their fantastic ideas, none of this is possible without your fabulously creative minds. Don't be disheartned if you weren't a winner this time around, we'll have details of our next competition very soon – so keep checking back for news on that. In the meantime if all this fictious pondering has put you in the mood for an experience day that you can *Ahem* actually go on, visit intotheblue.co.uk for the latest offers and deals.