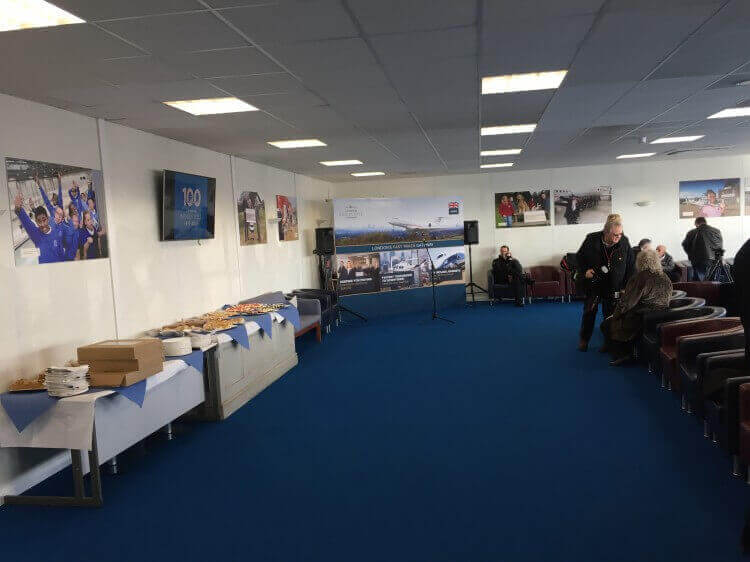 Biggin Hill Airport Turns 100 – A Celebration of History
After a weekend of bad weather, the clouds departed on Monday morning for a very special day of celebrations at Biggin Hill Airport.
It was on the 13th of February 1917, that the Royal Flying Corps (the aviation wing of the armed forces, before the RAF was established) chose Biggin Hill as their new HQ, thus starting a long and successful aviation history with the local area. To celebrate the centenery, a whole host of guests graced Biggin Hill for a morning of looking at the Airports illustrious past, as well as it's bright future.
IntoTheBlue's very own Jim Maitland took to the podium to recount the efforts of his father, Jock Maitland, who wanted to give the airport a new lease of life in the civilian world – after it's long military service. Talking of his father's determination to see the aiport succeed post-war, he said 'it turned out to be a much tougher challenge than he could have possibly imagined…but he was very determined and ultimately perseveered in establishing Biggin Hill as a thriving Airport.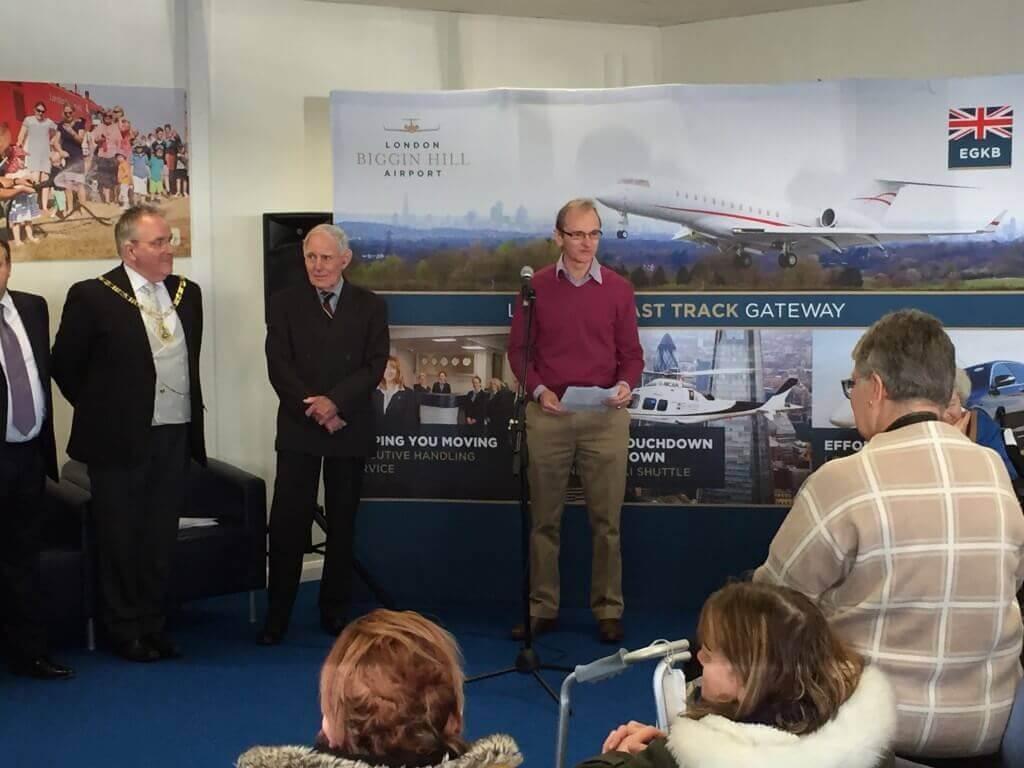 Jim continued "My buisiness IntoTheBlue is still based here, and I feel greatly honoured to be keeping the Maitland name alive at Biggin Hill. It gives me such pleasure to see that my Dads legacy has been accorded such respect by the current opportators.
Adding to those words, Airport Managing Director Will Curtis said "Jock Maitland took a chance on me when he gave me my first flying job at the Biggin Hill Airshow, and I think it suffices to say it paid off!".
Also attending the celebrations was 100 year old World War Two RAF veteran Ray Roberts, one of the only surviving members of the Catapillar Club – those who had to abandon their aircraft but survived. Ray was flown in the two seat Spitfire, and accompanied in the air by follow centenarians Lily Osborne and Truder Baxter who flew along side in a Learjet 75.
Ray retired from the RAF in 1941, as a result of an ankle injury sustained while bailing from his aircraft. Although the airforce veteran was last year, for the first time since the war, reunited with the Spitfire; it didn't make the flight any less special. Ray's Daughter commented that 'when he found out he would be flown in the Spitfire, he kept saying he couldn't wait to get up there and see the earth looking down' because 'it really takes him back'.
The flights marked a poignant finish, to what was a very special day for all those connected with Biggin Hill Airport.