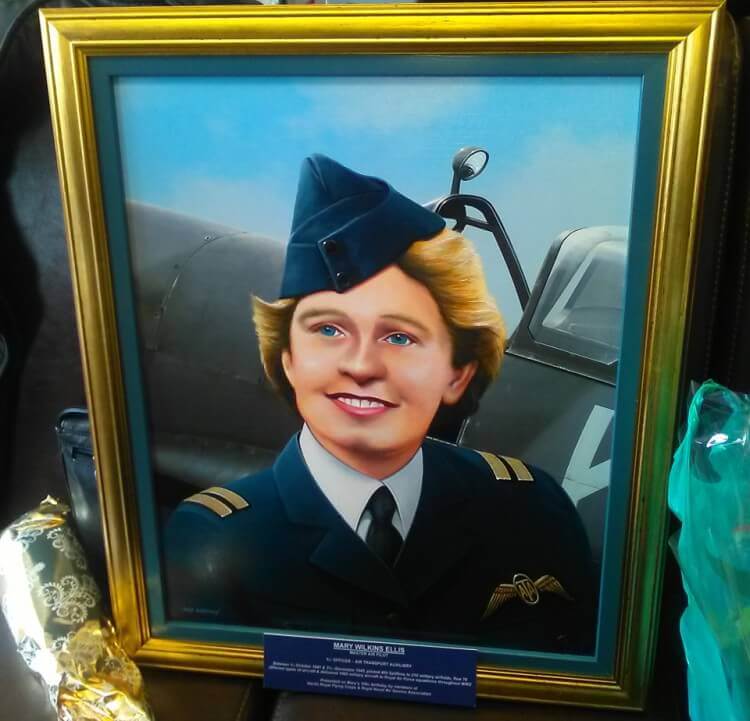 The 100 Year Old Spitfire Legend – A Portrait of Mary Ellis
Thursday February 2, 2017 was a significant day in the life of First Officer Mary Wilkins Ellis. As a pilot in the Air Transport Auxiliary during World War Two, it was on that day she reached the magnificent age of 100. Now living quietly on the Isle of Wight, she was born into a farming family but watching the birds flying at the age of four, she knew she wanted to be like them and fly. Aged eight, Mary took her first flight in a DeHavilland Moth in 1925 after nagging her father to allow her. That flight cemented her life-long interest in aviation and she took her first flying lesson as a teenager.
As Mary herself put it: "I just loved the freedom flying lessons gave me, and was not at all frightened. The joy of going solo and getting my flying licence was to change my life forever".
Opportunity in the ATA
And so it did.
With the war came the cessation of private flying but after hearing an appeal on the BBC for women pilots to join the ATA, Mary applied and was readily accepted. Sporting a white leather helmet and an Irvin jacket, after her initial training on Tiger Moths, she was posted to White Waltham airfield where she first flew the aircraft rated as next to a Spitfire, the North American Harvard.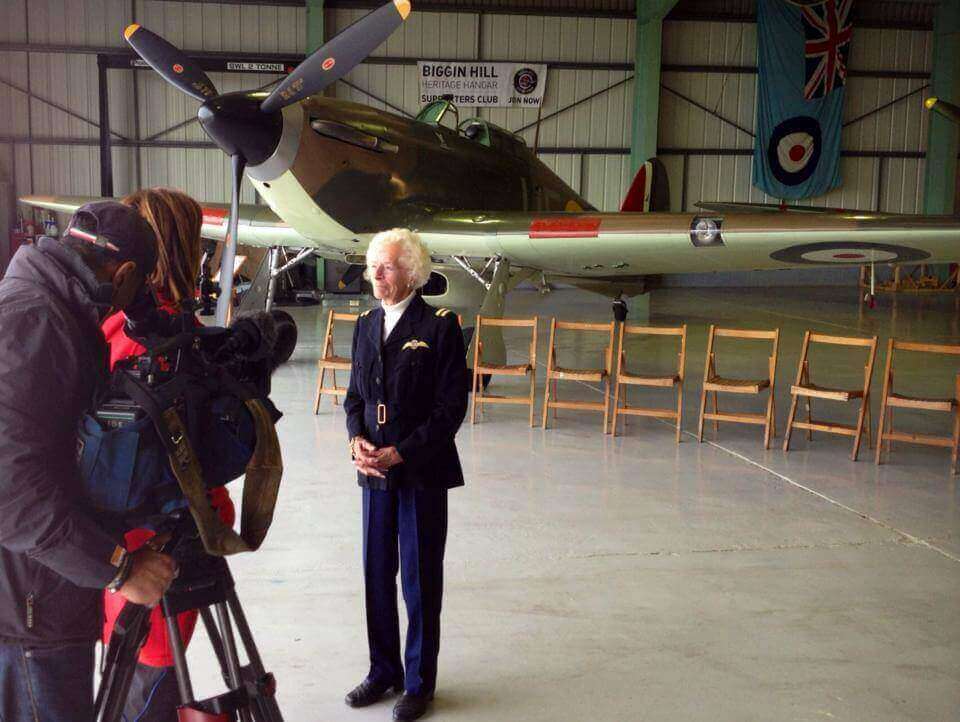 The task of the ATA was to fly new aircraft from the factories to the various airfields and squadrons. Over the course of the war years Mary flew Wellingtons, Mitchells, Stirlings and many more but it was her first flight in a Spitfire that has remained in her mind to this day.
The Spitfire
"The Supermarine Spitfire was my favourite aircraft, so smooth and powerful" explains Mary. "When I first flew one the engineer at the factory helped me to strap in and said 'Enjoy your flight Miss. How many Spitfires have you flown?' Oh this is my first I replied! He suddenly turned a very different colour and jumped down off the wing!"
Flying her favourite aircraft was not, however, without it's challenges. Being short in statue, Mary often had to sit on cushions to allow her to see over the instrument panel. This was most prevalent in the big bombers. The flights over the country to countless airfields was hazardous and demanding. Equipped with nothing more than a AA Map and what became known as a 'mark one eyeball' Mary eventually flew more than 76 different types of aircraft, landed at over 200 airfields and flew more than 1,100 hours alone in the cockpit. With the end of the war she retired from the ATA but continued flying eventually becoming the Commandant in charge of Sandown Airfield on the Isle of Wight.
On Monday February 13, 2017 Mary and two other 100 year old veterans are due to be guests at Biggin Hill Airport, when they will be taken on a VIP flight in a Learjet over Kent before returning for lunch and interviews. Mary will also undertake an additional task as she sits and signs copies of her book 'Spitfire Girl', ghost written by journalist Melody Foreman who will be alongside her.
Mary, like all the other ATA pilots, says she was nothing special. It was war, and like the men we had a job to do. A very modest statement from a very gracious lady, who survived all that was thrown at her in reaching 100 years of age.