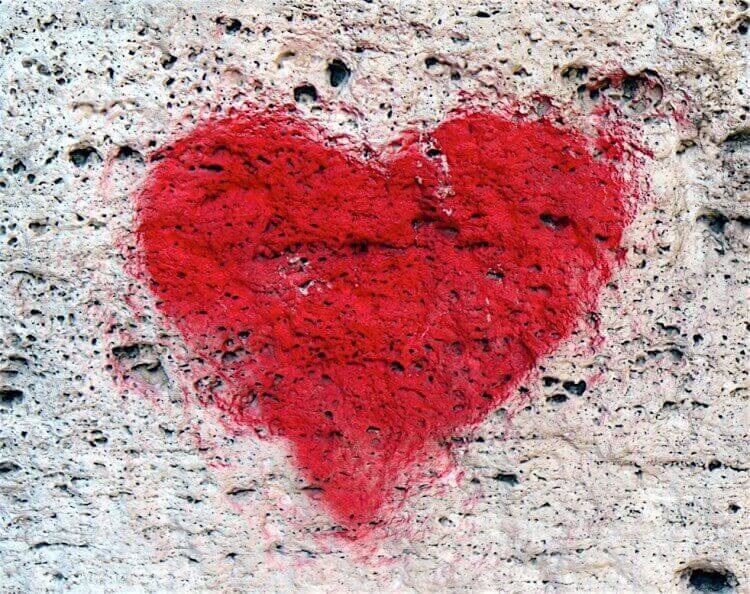 Experiences best enjoyed in twos – share the love!
Some things in life are just better when they're shared. That's why we've put together our little list of our favourite experiences that are all best enjoyed in twos.
And yes, whilst it's just in time for Valentine's Day, you don't have to be a couple to have fun on these activities for two. But we have to admit, if you're buying your loved one an experience for St Valentine's Day, surely it's much more fun to share and go on it together?
What's more, we've helpfully sorted these handpicked experiences that are best enjoyed in twos into categories. So if you're a hopeless romantic go for something in our Classics range and if you want to whisk them away, take a look at the Weekend selection. Adventurous boys and girls need to head to our Action collection, whilst those who are looking for something different to do for Valentines's Day will love the Unusual experiences.
CLASSIC experiences best enjoyed in twos
Dance Lessons
Ok, we accept that is might be one where the ladies are more enthusiastic than the gents, but let's face it, those dancing boys on Strictly are all seriously physically fit and pretty cool with it. So, take the plunge and hit the dance floor with your better half to learn a slinky Tango or a fiery Samba a la Danny Mac and Oti. After all, who could forget that incredible routine from Strictly 2017!
Afternoon Tea for Two
It doesn't get much more quintessentially British than a nice sit down over sweet and savoury goodies served on a silver platter in a fancy hotel does it? Everyone loves an afternoon tea and we've got loads of them at posh hotels in London, on the coast and in city centres around the country. And as it's Valentine's Day, take our advice and go for the Champagne option if there is one!
Hot Air Balloon Flight
Not just a pair of tickets to go on a hot air balloon flight with a whole basket of other people (although that is a great experience in itself), we're talking an exclusive ride for two. The ultimate in romantic gestures for Valentine's Day, or to mark any special date or occasion, it'll just be you two and the pilot. It costs a fair bit, but this is your chance to take your dreams up, up, up and away in unforgettable style.
UNUSUAL things for two of you to do:
Walk the O2
No-one ever believes us when we talk about this one. You can actually book an experience to get harnessed up and walk literally up and over those iconic domed roofs of London's O2 Arena. It's really quite mad, but you will need to hold your nerve up there.  And our top tip for you – try and book in for a later afternoon slot, to go for that sunset setting for your walk! Utterly romantic, yet bonkers at the same time.
Zorbing for two
The two of you need to be on really good terms for this one, especially if you go for aqua zorbing (so not really first date territory here). You will both clamber into a plastic sphere and, with a good few litres of cold water thrown in for good measure, get ready to roll. As you're launched down the zorbing track you, your loved one and all that water will be sloshing around all over the shop. And yes, you will get very wet!
Medieval Jousting
Always wanted to play the role of the knight in shining armour? Now's your chance as the two of you pair up with a horse and learn the noble sport of jousting. Despite what you might think, you don't actually need any equestrian skills, but a sense of adventure and 'go for it' attitude will see you successfully creating your very own Knight's Tale.
WEEKEND short breaks and overnighters just for the two of you:
Airstream Holiday
Go Airstreaming at a glamping site near Ryde the Isle of Wight! Classic vintage style is the order of the day here, with these genuine 50s and 60s Airstream caravans that cosily sleep two. They have been decked out in full retro style, right down to the 1960s board games stowed neatly in the Formica cupboards and the striped deckchairs just crying out for you sit in them and crack open a Babycham!
Falconry Weekend
A lovely, rather idyllic way to spend a weekend in the countryside as you lord it up at the fancy stone-built Coniston Hotel on the Coniston Estate in picturesque North Yorkshire. Dig out the wax jackets and wellies, leave the polluted city behind and learn to fly a bird of prey to your gloved hand during your fairytale stay for two.
i360 & Brighton Stay
Head down to hip and funky Brighton for a ride on the i360, then hit the shops, bars, restaurants and beaches, before flopping into your comfy bed for the night at the Hilton Metropole Hotel. Right on the seafront, this classic hotel is a great base for exploring this most eclectic of seaside resorts, with a package that includes a thrilling ride on the i360, the world's first vertical cable car.
ACTION get active with your other half:
Helicopter Lesson for Two 
This is London calling – by helicopter! Head down to the riverside helipad at Elstree to take part in a helicopter lesson challenge for two. You'll each spend time at the controls of a chopper, learning things like level flight, turns and even the very cool art of hovering. You'll need to keep your wits about you, so no dewy-eyed wistfulness on this experience!
Sailing Taster for Two
Reef that main sail and furl the jib when you go sailing together! Forget chillaxing on the sofa with your loved one and getting a bit bored in the process, it's time to get out and learn how to skipper a Laser Pico dinghy on an inland lake. This is the sort of activity that gets dreams of retirement and the two of you sailing off to sunnier climes springing to mind!
4×4 Driving for Two
Way better than 'going for a little Sunday drive', this is proper 4×4 driving on a purpose-built off road course. Perfect for those couples who are just that little bit competitive, you'll soon see who'll be crowned off roading champion, as you negotiate steep slopes, drops and watersplashes in your trusty Landy.
So there you have it, our fine collection of carefully crafted experiences that are best enjoyed in twos. We think you'll agree there's something for every couple here, from the hopeless romantics and crazy cats, to the go-getters and the less adventurous amongst you. Something tells us this Valentine's Day is going to be something very special for your partner!