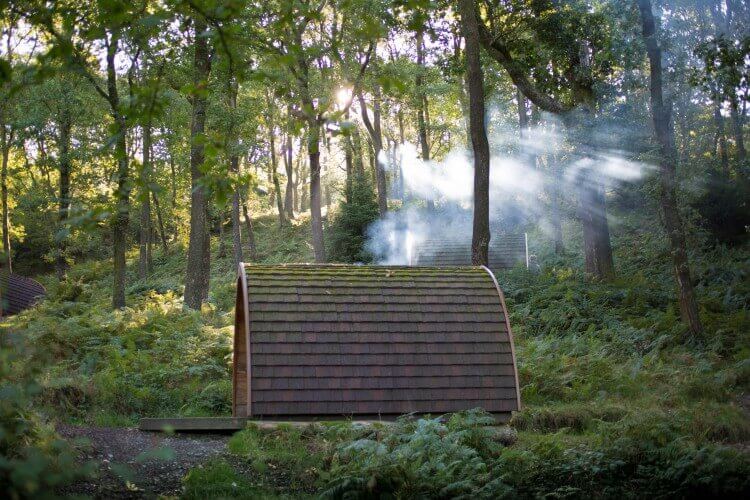 So, what does Glamping involve?
You've probably heard of Glamping, but what can you actually expect when you take the plunge and book a Glamping holiday in the UK? Where can you go glamping? What do you need to pack? Will it be all mosquito bites and struggling to light the campfire in the rain, or will it be creature comforts galore, yet on nature's great doorstep of life? We've delved into the world of Glamping to find out just what's involved…
First off, what does Glamping actually mean?
Quite literally, Glamping is a blend of GLAmorous and caMPING and it's the word created to describe a more luxurious form of camping holiday. Indeed, Glamping has all the best bits of camping, such as direct access to the great outdoors (not a hotel lift or lobby in sight!), fresh air in abundance and nature's peaceful soundtrack, but without all the worst bits of camping including lugging all the gear with you, sleeping on uneven ground and getting soggy when it rains.
Technically speaking, Glamping is staying in a canvas tent or yurt with a certain level of comfort beyond the standard 'bring your all your own stuff' camping. Having said that, it has evolved to include everything from Gypsy-style roulottes and vintage Airstream caravans, to high-spec yurts and all manner of pods and treehouse too.
Where can you go Glamping?
Anywhere! Music festivals, beaches, countryside, hills and valleys, in the UK there are plenty of picturesque spots for glamping. You could book a weekend in a hidden corner of the coastal county of Cornwall or – if placid lakes and rolling hills are more your thing – you might want to try Aberdeenshire in Scotland.
However, unlike traditional camping and caravanning (which has the Camping and Caravanning Club UK offering lots of helpful hints and advice for happy camping), Glamping has no umbrella organisation for those offering Glamping holidays or those wanting to go on them. Having said that, there are online directories and guides (like the Glamping equivalent of AirBnB) that list all varieties of Glamping sites around the country – such as Go Glamping and Glamping.com
Additionally, for a more subjective view on good places to go Glamping, the force that is Mumsnet has some helpful advice on potential glamping holidays, with a particular focus on taking the kids with you.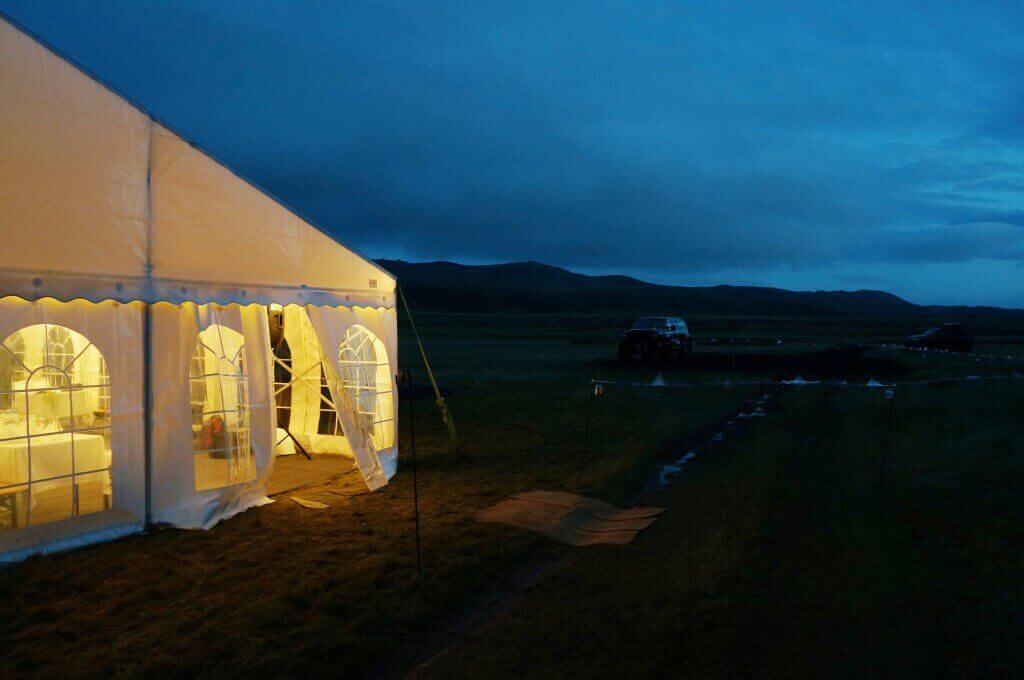 Things to bear in mind when booking a Glamping holiday in the UK:
– Decide where you want to go. Have an idea of how far you want to travel for your glamping experience, and bear in mind how long you're going for and who with.
– Fix your budget. Just the same for hotels, prices for Glamping per night can vary enormously, including price fluctuations for the time of year you go and whether you go mid-week or at the weekend. We've seen Glamping breaks priced at anything from £22 to £250 per night.
– Check the facilities. Not all glampsites are the same. Four-legged best friends may or may not be welcome. You might be in a high-tech pod with underfloor heating and even a telly, or you could be heading for off-grid living where the only electricity is from the wind-up torch in the emergency box. It's also worth checking if there is a cold store or cool box for food and drinks (especially in the height of summer) or heating for colder days.
Nearly all glamping accommodation has proper beds as opposed to the dreaded airbed or sleeping mat on the floor,  some may even have the linen and the beds already made up for you on arrival. This also leads us to one of the biggest questions potential glampers have – the toilet facilities. Once again, you might be high up in a treehouse with hot shower and even a hot tub on the decking, or you could be in a yurt with just one cold tap and a dry-flush toilet in a cabin outside, or something in between the two.
All the Glamping Experiences offered by IntotheBlue have either en-suite facilities or your own private toilet, wash basin and, in some cases, showers that are separate to the accommodation, but for your exclusive use, so hopefully that answers those questions about the call of nature for you!
What should you pack to go Glamping
Once you've decided where you're going to go, you'll be wondering what you'll need to take with you. And again, it depends on the facilities available in your Glamping accommodation, but think about:
– Clothes for all weather eventualities – wellies are a good option great for mud, rain and paddling too.
– Your own toiletries.
– Books and games if you're in a wifi/mobile reception-free zone – or you'll just have to talk to each other!
– A headtorch/lamp – even if there is mains electricity these are always useful and give you that sense of camping adventure.
– Medical stuff such as sun cream, citronella for the mozzies and plasters in case of cuts.
– Basic food stuffs for breakfast, or at least for a cup of tea in the morning (this might all be provided).
Again, it all depends on the glamp site you've booked into. Many will already have pretty much thought of everything, from outdoor seating and an easy-to-use gas BBQ, to towels and even a welcome pack with milk and tea bags.
And finally, if you're first time glamper, you might want to check out the Devon & Somerset Fire & Rescue Service useful safety advice on Glamping and camping.