Meet those Neighbours when you stay on Ramsay Street for the night!
Flaming Galahs – they've only gone and put Ramsay Street on Air BnB! That famous cul-de-sac in Melbourne's fictional suburb of Erinsborough is being transformed into a very special hotel for one lucky couple, so if you're a Neighbours fan, this has got to be one of the best overnight stays you could ever wish for!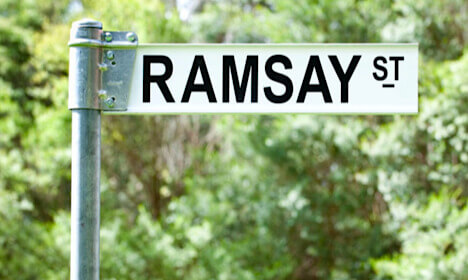 The mini break is hosted by Dr Karl Kennedy (played by Alan Fletcher) and handyman Kyle Canning (Chris Milligan) and you'll be invited on set to have a good old nosy around. Take a wander around Lassister's Lake, order a pint at The Waterhole and hark back to all the dramatic events at Harold's Store and generally immerse yourself in everything Neighbours.
Having graced our screens for over 30 years, the Aussie soap opera has launched a healthy clutch of household names over the years, from Kylie Minogue and Jason Donovan, to Deltra Goodrem and the Hemsworth brothers Liam and Chris. Even that Russell Crowe had a cameo role as ex-convict Kenny Larkin sporting a rather fetching mullet.
So imagine the excitement as you get to tread in the footsteps of those famous ex-residents. Sit on those lovely lime green sofas at the Kennedy's house and plump those delightful orange cushions you know and love whilst you admire Helen Daniels's portrait of Mal, Libby and Billy that adorns the wall. You never know, Karl, sorry Alan, might even regale you with some songs on his guitar as he and Chris join you for dinner round at the Willis's house.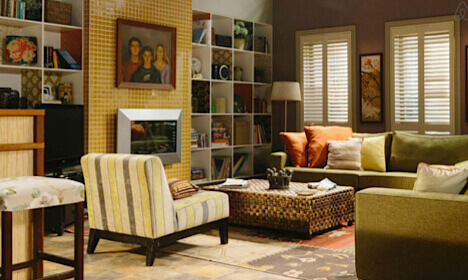 Then it's goodnight all round as you stay overnight on the set. Yes, you get to sleep on Australia's most famous street! The studio will have everything you need for a good night's sleep, including Neighbours DVDs to watch.
The next morning you'll join the cast and crew for breakfast in the studio cafeteria and after exploring the set including visits to hair, make up and wardrobe, watching the show being filmed and loads of photo opportunities, it's time to sit down for lunch before you wave goodbye to the Neighbours team and head back into the real world.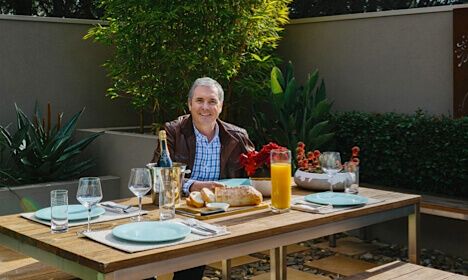 This amazing Neighbours overnighter is actually a competition you can enter on AirBnB until the 28th August 2015. If you're not lucky enough to win all is not lost, as there are plenty of other places to stay for an unusual weekend away. We've got an excellent range all over the country, including Tree Houses near Snowdonia, Yurts in Sussex and wooden glamping pods in Devon. Of course, Aussie sunshine isn't guaranteed, and you won't be able to admire Helen Daniels's artistic 'prowess', but you're sure to have a fab time in the countryside!